Corrine Zahra
Learn How Fenlex Is The Perfect Opportunity For Continuous Work Growth
Professional & diverse Fenlex offers lots of different services - it's the company that has it all. Fenlex offers expertise in aspects of company management, administration, accounting, tax and VAT, residency programmes as well as regulatory compliance where required.
Fenlex have been really active with local & international clients, which means plenty of experience, in-depth knowledge while remaining up-to-date & keeping abreast of developments in the market.
But a company can't function without employees. Fenlex has a qualified & talented team of professionals coming from different areas so you'll definitely fit in. The aim is for employees to be involved in the different areas & have an active role in Fenlex. The company seeks to develop close working relationships with all employees in order to achieve set goals.
Fenlex also invests heavily in training programs for its workforce to allow for continuous growth & promotes your career development every step of the way. Their head count is now 80 employees with an average age of 35 making Fenlex having a perfect balance between enthusiasm & experience.
Aaaand now that you're hooked on Fenlex, here's what jobs they're offering right now that YOU should apply for!
1. Tax Accountant
Responsibilities:
Client financial & management accounting

VAT returns & other related VAT compliance requirements

Reporting to management on a regular basis

A diversified portfolio of clients
Qualifications Required:
Fully Qualified Accountant

Minimum 1 year experience

Professional certificate in taxation (or be willing to undertake this certificate)
2. Accountant
Responsibilities:
Commitment to the clients' needs and requirements

Motivation and follow company processes and procedures

Willingness on delivery within the regular statutory deadlines
Qualifications Required:
Qualified Accountant (or in the final stages of qualifications) i.e. ACCAs/Masters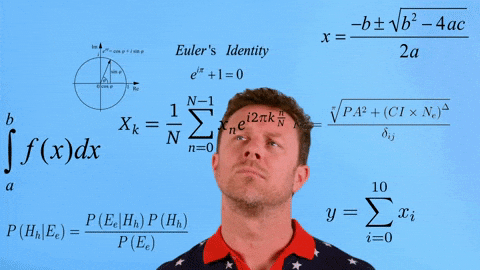 3. Compliance Administrator & 4. Compliance Executive
Responsibilities:
Liaison with relevant departments to address, advice and gather the necessary information on queries to comply with AML / CFT procedures, including compliance checks

Monitor & manage risk controls

Assisting in the implementation and monitoring of policies & procedures

Client evaluation in-line with company quality
Qualifications Required:
First degree of education or a qualified lawyer

The ability to meet tight deadlines

Strong interpersonal skills

Previous experience in compliance and client facing work
5. Corporate Administrator
Responsibilities:
Attending corporate client meetings & keeping minutes

Maintaining company registers

Co-ordinating & handling day-to-day client requests

Preparation & submission of statutory filings as well as performing other statutory obligations

Liaising with lawyers, accountants, auditors & other service providers on behalf of the corporate clients
Qualifications Required:
A'level standard of education or higher
6. Secretary
Responsibilities:
Maintenance of office systems

Updating spreadsheets

Greeting clients

Answering phone calls
Qualifications Required:
A'level standard of education

Previous work experience in a similar role
7. Recruitment Specialist Responsibilities:
Sourcing and reaching out to qualified candidates for current open roles

Serving as a go-between for candidates and hiring managers

Coordinating the hiring process end-to-end

Create and publish job adverts on various portals

Interview candidates for a wide range of roles

Attracting and retaining clients
Qualifications Required:
Knowledge of sourcing techniques on social media & niche professional websites like LinkedIn, Facebook, etc.

BSc or Diploma in Human Resources Management or relevant qualifications will be considered an asset
But that's not enough, there's MORE! Fenlex also is very close with Fenech & Fenech Advocates, one of Malta's largest & longest established law firms.
8. Litigation Lawyer & 9. Tax & Immigration Lawyer
Responsibilities:
Researching & drafting of legal and judicial documents

Assisting the team concerned with the day to day handling of cases

Individual client handling

Attending court sittings

Providing both legal and practical support to clients

Representing clients involved in tax disputes

Providing a comprehensive tax service in-house
Qualifications Required:
Warranted Lawyers

A minimum of 2 years experience
Fenlex offers multiple opportunities to make connections & open doors to new horizons.
So wait are you waiting for?
Apply to work with Fenlex... today!
You can learn more about Fenlex by visiting their Facebook, Instagram, Website, or apply by sending an email to

careers@fenlex.com

!