Nicholas Gambin
Last Few Days To Pitch Your Idea & Win €10,000 With Pitchora 💡
Got a business idea that you've been dying to launch? 🚀


Pitchora is a brand new start-up competition, where you can pitch your ideas for new products/services & get them off the ground. They're looking for start-ups & innovators to disrupt the market with their creative concepts.
During the live final, you'll need to pitch your proposal in front of a panel of judges & industry experts. Then they'll ask you a couple of questions to make sure that your concept is strong & solid. The top 3 projects will win booster prize funds, an office space to work at, & valuable industry advice.
The Prizes 💶
1. Seed Funding
A good idea needs money to get it off its feet. 1st prize gets €10,000, 2nd gets €8,000, & 3rd gets €5,000. All three amounts are a good enough boost to get you started.
2. Office Space


Canter Business Centre will be giving the winners six months of access to a fully-equipped office space. Its design will be optimised for creativity & team building, i.e. not just some plain desks & chairs.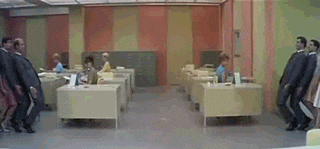 3. Financial Services
Numbers & finance are a big part of any company. To start off on the right foot, Firstbridge will be providing you with professional services such as accounting, payroll, VAT & TAX, along with advisory & corporate services.
4. Access to Industry Professionals
Basement2Boardroom is all about giving start-ups the tools they need to succeed, while also putting them in touch with industry professionals from the sector that the start-up forms part of. Their network of collaborators will be there to help the winners turn their ideas into a reality.
These are a few of the experts you'll have access to:
Here's Martina, the CEO of Gadgets and co-founder of V Squared, speaking about start-up culture in Malta & Gadgets' contribution to Pitchora.
How to Apply? ✅
At least 1 member of your team must be over 18.
Once you've applied, you can get started on your pitch. In the meantime, all the proposals will be reviewed & evaluated, & up to 10 teams will be chosen to compete during the final.
If you're 1 of the 10 teams, you'll receive a 2-hour pitch training workshop to help you out. The final will take place between 5th and 6th July 2021 at the University of Malta, Valletta Campus.
The winners will be announced on the event's social media platform on 9th July.
Good Luck!
Want to stay updated?


Our full blog can be found here 🚀