Ryan Calleja Urry
Interested In Tech? EU Code Week Is Coming Up Soon, An Excellent Spot For You To Learn
Inspiring Digital Skills 👩‍💻
"EU Code Week is a grassroots initiative which aims to bring coding and digital literacy to everybody in a fun and engaging way…."
This October, from the 9th to the 24th, EU Code Week will again help transform lives by making digital skills and innovation come to life for citizens across Europe and beyond.
The event will focus on schools, coding clubs, and other organisations who are invited to host activities centered on coding and computational thinking. Groups may organise an activity, sign up via the EU Code Week website, and spread the word amongst their networks!
Now in its 9th year, EU Code Week celebrates creativity, problem-solving, and collaboration through coding and other tech activities for people of all ages.
Why Get Into Code? 🤔
#1 - Creative & Logical Problem Solving - Coding is a fascinating mix of logic & creativity. It's a challenge, very trial and error, but it's a task that makes you feel incredible once you finally solve a problem. Give it a try, at least to satisfy your curiosity.
#2 - Future-Proof - Jobs in tech & software are the future in almost every industry. Whether the robots take over, or we're sipping juice in our personal space ships looking over Saturn's rings - we'll always need people to work on the software!
#3 - It Pays Well - Last but not least, the money. It shouldn't really need to be about the money, but we all want to travel or live in a nice house one day right?
This year at EU Code Week, a special focus is being placed on school participation, and teachers of all levels and subjects are invited to join the movement.
In order to support as many students as possible in their creative journeys to coding, Code Week organisers are also invited to participate in the Code Week 4 All Challenge, for which a prestigious Certificate of Excellence can be achieved.
Available Courses!
Ready to learn? As a part of EU Code Week, you'll also have access to tonnes of different courses - all offering a specialised level of education to for beginners!
Find these linked below.
Turn On Your Laptops! ⚡️
EU Code Week is powered by the eSkills Malta Foundation, who are the official national ambassador of the event, and will be coordinating all the EU Code Week initiatives.
Don't miss out on this year's exciting opportunities - learn more about how to participate, access resources for learning and teaching how to code, and find out how to organise an activity by visiting http://codeweek.eu/.
Also, if you are interested in following the latest news and interacting with other organisers, EU Code Week is also active on Facebook, Instagram and Twitter.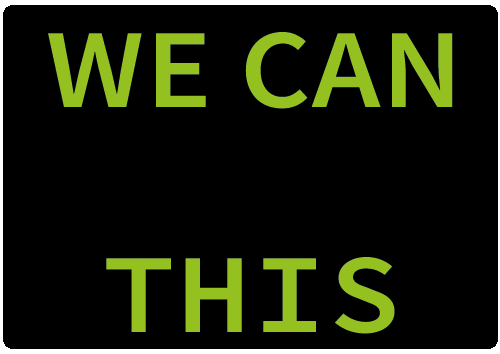 Want to stay updated?


Our

full blog

can be found here 🚀