7 Ways Students In Malta Can Get More Experience On Their CV 🌟
As part of FreeHour's Careers Month, we've been hard at work creating some super useful content for all of you looking to find your first proper job or career upgrade - as well as a new section on our app allowing you to submit CVs & even book interviews with local brands!
Time To Build That CV ✅
If you want to get hired you're going to need to have a very shiny CV to attract potential employers. Nowadays there's tonnes of opportunity, and so, even more competition..
It's time for you to stand out.
1. Get Busy 👌
One of the first things that you can do to get the ball rolling is to create a portfolio. Having previous experience that you can show a potential employer is an excellent way to show what you're capable of. Prove yourself, then others will believe in you.
2. Take Anything You Can Get ✅
One of the main ways you can get more experienced is to take on an internship, be it paid or unpaid. Internships are a great way to get real-life, hands-on experience that serve as an invaluable asset on your CV.
Also, the benefit with internships is that as a rule, they're far easier to get than full on jobs.
3. Get Certified 📃
Certificates are great because they serve as an undeniable piece of evidence that prove your knowledge in a specific field. Having a high quality certificate on your CV gives you an instant boost in perception. The more you can get, the better!
To get qualified and spruce up your CV, you can make use of local schools like STC ✅
4. Google Is Your Friend 👩‍💻
Want to take a more tailored angle on your learning? Be sure to make use of websites like Udemy, Lynda, Coursera or the many others available online to get a more specifc course that you might be looking for. These courses are peer-reviewed, and taught by experts.
As a bonus, these kinds of websites also have tonnes of free courses too!
5. Embrace The Student Life 🤓
Something you may not have previously considered is joining a student organisation.
This would not only be beneficial for your personal development - but looks good on a CV because it shows your initiative as a person, ability to work in a team, creativity & work ethic.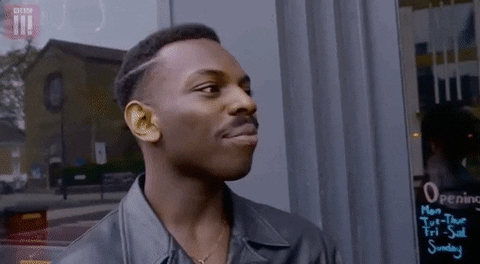 6. Grind Time 🏋️‍♀️
Many people underestimate the value in working for free. Creating projects for other people or brands is a great way to build your portfolio. Also, you get the bonus chance of getting paid or hired for more work by the people that you offer free services to!
7. Lend A Hand 🤚
Last but not least, in the same vein as the above point, is voluntary work. Whether you choose to help out with children, the elderly, people suffering with substance abuse etc - having this experience on your CV is an easy way to convey your positive values.


Get Experienced! 🥰
You simply can't be all bark and no bite nowadays, because there are other students just like you who'll apply with way more experience if you don't get to work asap...
Apply these tips, and you'll be fine ✅
Like this Career Tips article?
Update the

FreeHour App

& find more Careers Content, Send CVs & Book Physical Interviews on the new

Careers Month

section 🚀