5 Reasons Why McDonald's Loyalty Scheme Has Just Changed The Local Food Scene 🍟
Reward Your Tastebuds 🙌
Avid McD fan? Your 2021 is about to get a whole lot better. Your fave fries&burger brand have just released MyMcDonald's Rewards - a loyalty scheme that's guaranteed to get your mouth-watering!
(and your wallet smiling...😉)
1.

The Tiered System 三
McDonald's brand new Tiered Reward Menu allows you to fully understand your fast-foodie goals & exactly which delicious items you want to be building towards, each item you buy will contribute to you earning more & more points!
2.

Available Through The App 📲
If you love McDonald's, downloading their app is a godsend.
Now, MyMcDonald's Rewards has been launched exclusively on the app and all you need to do is scan the QR code on the loyalty card on the deals page or even scan the in-app deals.
It's super hassle-free!
3.

Points Are Super Valuable, But Easy To Come By! 🤑
The way it works is, you earn 10 points for every € you spend, which means that every McMenu Meal will earn you around 70 points - you'll be racking up points in no time!
Also, a great bonus is that these points last an entire year before expiring!
4.

It Works Everywhere! 🌎
McDonald's love flexibility, which is why there are no limits as to where & when you can use your digital loyalty card!
You could be ordering your Cappuccino from McCafé, using a self-ordering kiosk, over the counter or even at McDrive - it's available to be scanned & used throughout.
5.

A Head Start! 🏎
McDonald's is gifting all its customers who use the loyalty scheme between 19th July and 19th August a whole 50 points for free!
If you're interested in getting an edge over your friends in the points race, join today!
Ready To Get Rewarded? 🌟
Get earning TODAY and start saving some precious cash on delicous food, all you need to do is download the app here and join the fun 😇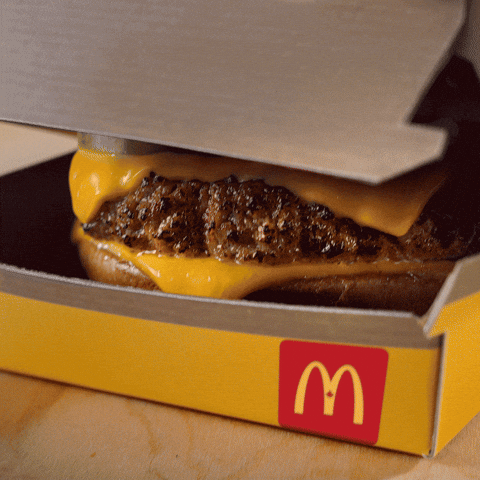 Want to stay updated?


Our

full blog

can be found here 🚀