Zach Ciappara
Netflix releases 5 new titles arriving this Halloween season
Whether you're dying to get into the spooky spirit, or just want your horror fix asap, you can look forward to 5 new titles arriving early to mid October. The roster is made up of 3 original films and 2 new series, all of which are only available on Netflix, synopses and release dates below.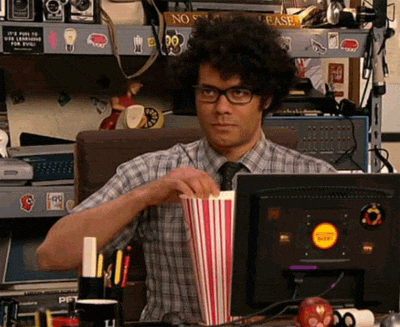 1) Hold the Dark (September 28th) - Film
Synopsis: "Retired naturalist and wolf expert Russell Core (Jeffrey Wright) journeys to the edge of civilization in northern Alaska at the pleading of Medora Slone (Riley Keough), a young mother whose son was killed by a pack of wolves. As Core attempts to help Medora track down the wolves who took her son, a strange and dangerous relationship develops between the two lonely souls."
2) The Haunting of Hill House (October 12th) - Netflix Original Series
Synopsis: "The Haunting of Hill House is a modern reimagining of Shirley Jackson's legendary novel of the same name, about five siblings who grew up in the most famous haunted house in America. Now, adults, they're reunited by the suicide of their youngest sister, which forces them to finally confront the ghosts of their own pasts… some which lurk in their minds... and some which may really be lurking in the shadows of the iconic Hill House."
3) Apostle (October 12th) - Film
Synopsis: "The year is 1905. Thomas Richardson (Dan Stevens)travels to a remote island to rescue his sister after she's kidnapped by a mysterious religious cult demanding a ransom for her safe return. It soon becomes clear that the cult will regret the day it baited this man, as he digs deeper and deeper into the secrets and lies upon which the commune is built."
4) Haunted (October 12th) - Netflix Original Series
Synopsis: "Real people sit down with friends and family to share true stories of terrifying events that continue to haunt them."
5) Malevolent (October 5th) - Film
Synopsis: "A brother-sister team who fake paranormal encounters for cash get more than they bargained for when a job at a haunted estate turns very, very real."